The Brett Jones Colts, commonly known as the "C-Gulls" secured another Uni flag this year in a comprehensive victory at Richard Guelfi Reserve.
Flag number 102 for Uni tops off another incredible decade of success for the Colts program since 2014. Uni has fielded a side in each of the Phil Scott and Brett Jones Colts competitions for a long time and has been successful throughout. The depth of the program allowed Uni to add a third team as a once-off in 2022 in the Laurie Keene competition.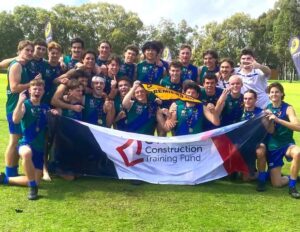 In this time, the colts have brought home an impressive 12 premierships out of a possible 21, averaging at least 1 flag per year.
This level of consistency is confirmed by the fact that Uni has featured in all but 4 grand finals in this time, a rate of over 80%.
In 2023, the Brett Jones colts displayed a level of maturity across the challenging European summer period, led beautifully by head coach Bill Lucas along with assistants Charlie Lennon, Connor Brogan and Adam Prowse.
All recent graduates of the colts, the coaches have done a great job to continue the respectful winning culture in the Brett Jones competition. Bill was recognised for his efforts at the Club Champion Dinner where he was awarded the Gareth Moir Young Club Person of the year. Bill joins some big Uni names like Will Lowson and Piers Kirk who have been recognised in recent year.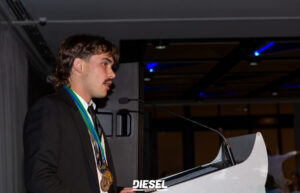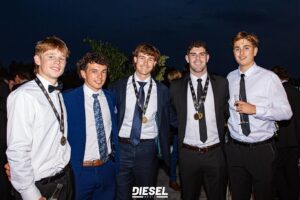 A Decade of Success after 100 years of dominance
Uni has always boasted an enviable under 21 program with success throughout it's history. Since 1959, the club has recorded 45 Colts premierships and 2nd place is a long way back.
Perhaps the most significant name in Uni history and certainly in the colts program is Neil Donaldson OAM, who was a legendary coach and administrator. His work will be etched in to the history books in the new Neil Donaldson Pavilion, due to be completed for the 2025 season.
Last season, the colts program were part of a record breaking week as we saw the C Colts achieve Uni Flag 99, the Dingoes 100 and the A Colts 101.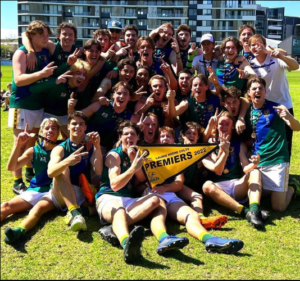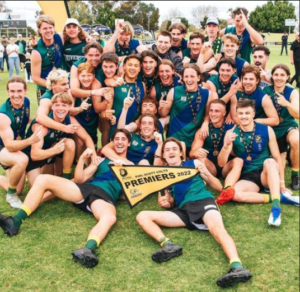 Looking back on the last decade, there have been a few instances of a 'double flag' when both colts sides achieved ultimate glory. 2018 stand out as one of the most memorable as Uni recorded it's best ever return of five premierships in one year (A Women, A Colts, C Colts, 3rds and 4ths).
What's next for the colts? 
With fierce competition from perennial finals contenders like Trinity Aquinas, North Beach and Fremantle CBC, Uni is required to innovate the program year on year to remain competitive.
In season 2024, the A Colts will be ushering a new era as current head coach Alex Donaldson will be stepping down after three years in the job. An announcement on the new A Colts coaches will be made soon.
The C Gulls coaching panel will remain consistent as they hope to go back to back next year.