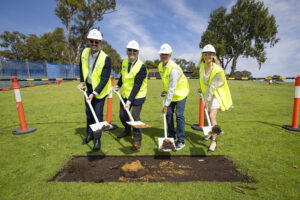 A major milestone was achieved recently with the official breaking of the ground on the Neil Donaldson Pavilion development.
Representatives from UWA, Uni Footy, past players, along with family and friends of the late Neil Donaldson were in attendance to celebrate the start of construction at UWA Sports Park.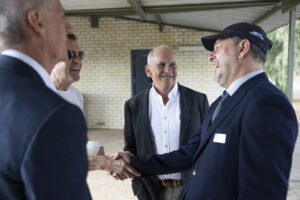 "It's been spoken about for decades and it's really happening." said incoming club Vice President Annie Simpson.
"The Neil Donaldson pavilion commemorates an outstanding figure in this club. Joining the UFC in 1954, he served this club for over 6 decades. Neil played every role there was to play.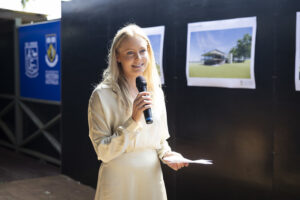 "From player, to coach, to president, life member, team manager, and everything in between. His impact spanned beyond the UFC, being recognised for his contributions to Australian Rules football in WA with a Medal of the Order of Australia in 2014, and being inducted in to the Hall of Champions in his 60th year of service to ammos footy, to name a few.
"The pavilion really captures what he envisioned for the future of the UFC. Thank you to everyone who made this a reality."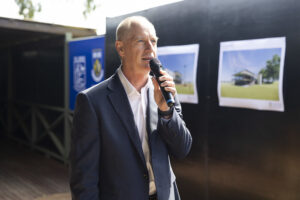 Club Patron and the Development campaign Chair Roger Steinepreis talked of the history of the project, with the first stages alleged to have begun in 2005.
The commitment from The University of Western Australia was clear with the outdated facilities now no longer suitable for the growing Uni Footy community.
"This new clubhouse will be a place to bring all members of the football community together, a place for fellowship, fun and the foundations of lifelong friendships," Professor Colmer said.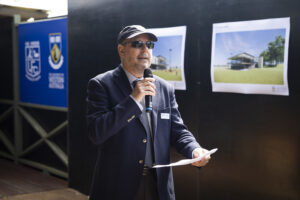 "The tireless work of everyone involved cannot go understated. Projects like this don't get off the ground without having a true passion for this great club. Every player, coach, member and volunteer are absolutely itching to see the complete took of the build and start a new chapter in Uni Footy history." said President Jake Colvin.